Gerard Adams, also known as The Millennial Mentor, is a thought leader, serial entrepreneur, angel investor, and philanthropist, who is dedicated to guiding and mentoring aspiring entrepreneurs and small business owners to be successful.
In this exclusive live coaching session, you'll get advice and guidance on how to become a powerful leader that can help take your business to the next level. With insights from his own experiences, Gerard will cover topics such as:
The rituals and habits of a successful leader
How to lead a team
How to lead a movement
Live questions will also be addressed during the event, for a chance to get personalized coaching and advice. You won't want to miss this exclusive live event. Register today.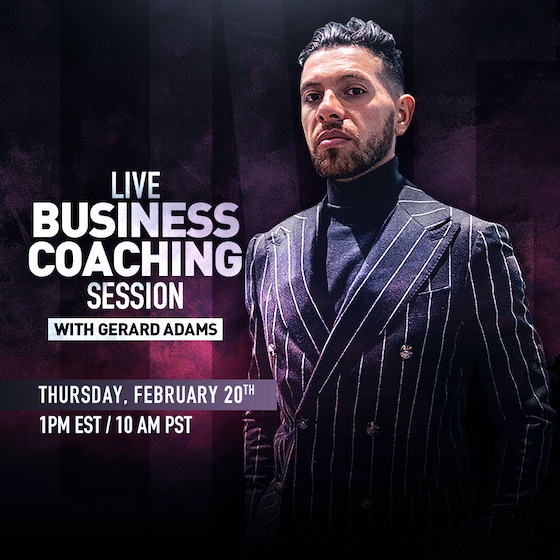 Register today for this live webinar!


* required fields