The Spartan Race is a company built on bringing people together, to challenge and better one another in the form of intense competition. They live and breathe the Spartan Way: Eat Better, Train Better, Think Better, Be Better.
But when the pandemic hit, everything changed. The company built on uniting crowds of people had to go virtual. How did Spartan Race do this? And will they change how they conduct business in a post-COVID world?
Register to listen to Joe De Sena, CEO and Founder of Spartan Races, as he joins Cory Treffiletti, Global Head of Marketing for Webex.com, for a candid conversation about Spartan Racing and the future of the industry.
About our guest:
After building a multimillion-dollar pool and construction business in college, and creating a Wall Street trading firm, Joe De Sena set his sights on ripping 100 million people off their couches by creating the Spartan lifestyle.

Following a successful career on Wall Street, De Sena moved his family to Pittsfield, Vermont to operate an organic farm, a bed and breakfast, and a general store for hikers. It was here his passion grew for ultramarathons, adventure races, and endurance events, and thus the idea for Spartan was born.

With more than one million annual global participants at more than 270 events across more than 40 countries, Spartan offers heats for all fitness levels and ages, from beginner to elite and Kids as young as four-years-old. The brand has transformed more than seven million lives since it was founded in 2010.

De Sena is also the New York Times Best Selling Author of "Spartan Up" and "Spartan Fit," and recently released his third book, "The Spartan Way."

More about Joe De Sena
More about Spartan Race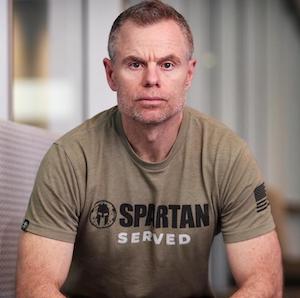 Register today for this on-demand webinar!


* required fields